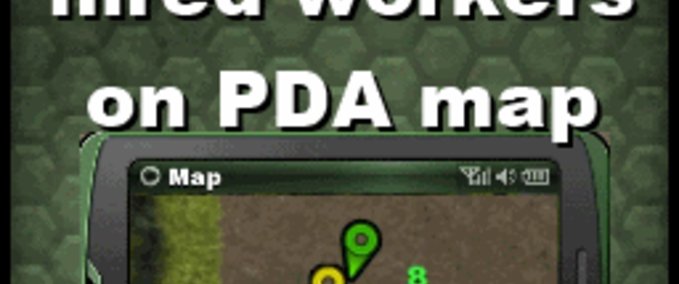 emember to check the support topic for any additional information regarding this mod.

Changelog
v0.96
- Upgraded to FS13


Mod description

Shows a yellow icon in the PDA map, when a vehicle is controlled by a hired worker, courseplay or follow me.


Problems or bugs?

If you encounter problems or bugs using the 'Show hired workers on PDA map' mod, please use the support-thread at http://fs-uk.com - Find the mod (and correct version) in the mods section, in category 'Other - Game Scripts'.

Known defects/bugs:
- None as of yet.


Restrictions

This mod's files MUST NOT be embedded in any other mod. - However it is accepted if this mod is included in a mod-pack, when this mod's original hash-value is kept intact.

Please do NOT upload this mod to any other hosting site - I can do that myself, when needed!

Keep the original download link!
Credits: sabNS
This is a Farming Simulator 2013 ( ls 13 ) Mod, in category Useful Thins
DOWNLOAD Link: CLICK